Image by GraphicMama-team from Pixabay

Last night I attended one of PAPAtango's free scriptwriting workshops. There are still two more should you wish to attend. This one was held in Stroud library and run by George, one of the three founders of the company. I've now seen the full set of 3 speak. George is the Artistic Director of PAPAtango and has just written his first play. He's also an actor.
The workshop lasted an hour and a half and was on the topic of Characterisation. After we'd introduced ourselves, we talked about what made a character. After that we dived in using a number of excercises to add depth to our chosen individual. I've copied the top page below: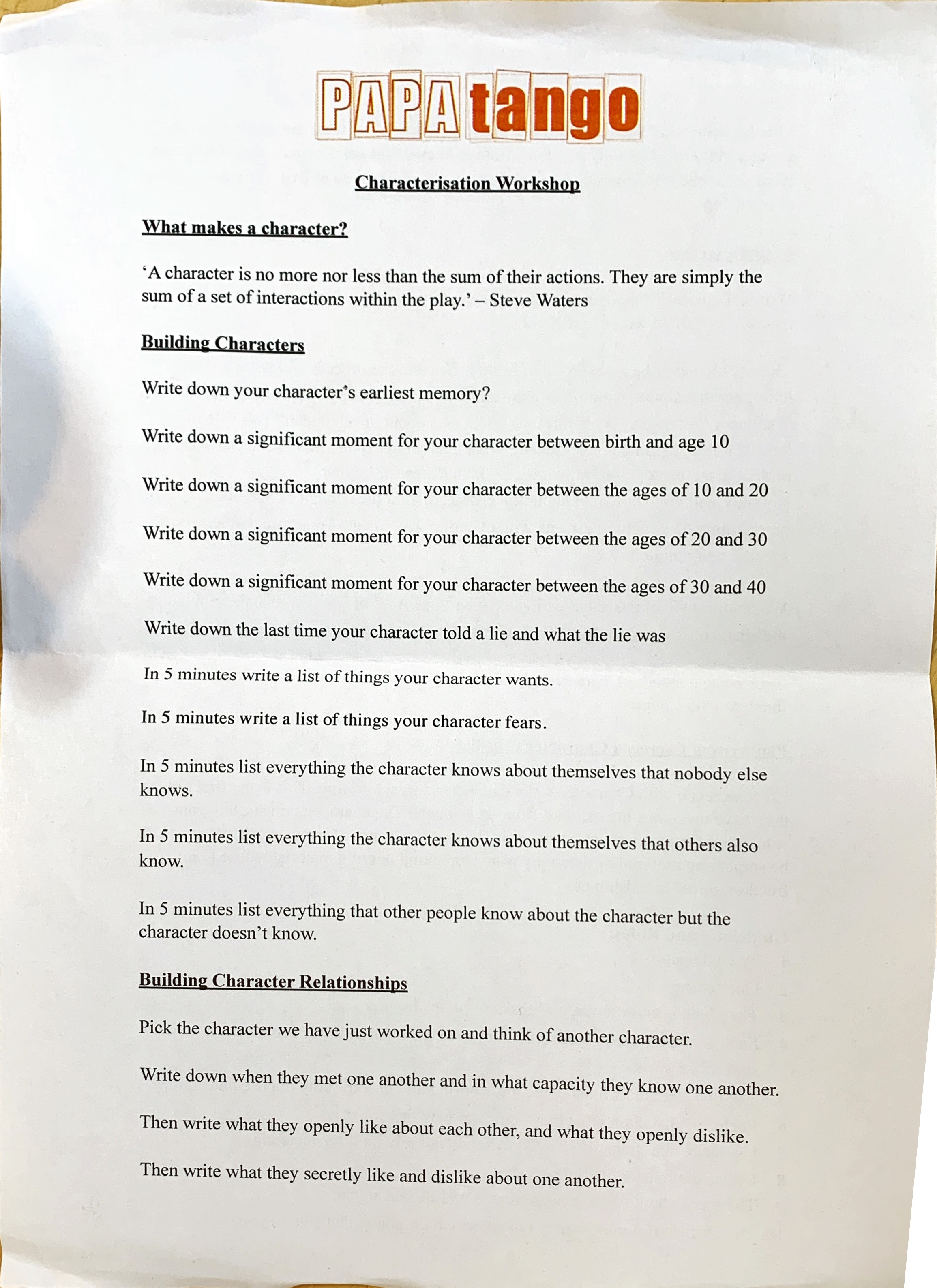 I focussed on the character I need for my treatment for the John Yorke course. It was meant to be a character for a play but I don't think it matters, the techniques are suitable for both. I do prefer these methods than the list type: size, weight, clothes, age etc. We also talked about how some writer's mention other characters to make their world seem bigger but they don't think through their existence as real people. These techniques help to give them weight but be weary of giving the audience the expectation we might actually meet them on stage.
George explained that the reason that WriteWest exists is based on three main factors:
Outside London, the SW sent in the most scripts to the PAPAtango prize
Much of the theatre made in SW is devised
There is little support for playwrights considering the available pool
Despite there's been plenty of breakout successes from the region: Jake Thorne, Sam Bailey, Matt Grinter, Ross Willis, Bea Roberts.
It's unlikey I'll attend the other two as the journey to Stroud was difficult due to roadworks and it was hard to park. I may look at the train as an alternative.