Image by RegalShave from Pixabay
I did two more workshops recently, one by Chris Swain and the other by Tim Crouch. Chris sent us a questionnaire beforehand to guage what we were looking to learn. Tim told us to have headphones and a phone at the ready.
Chris Swain
Orgainsed by the Tobacco Factory, the talk covered stage lighting design. As this was a topic I knew almost nothing about it was highly informative. As part of a warm-up, we all added an interesting image to a shared poster board.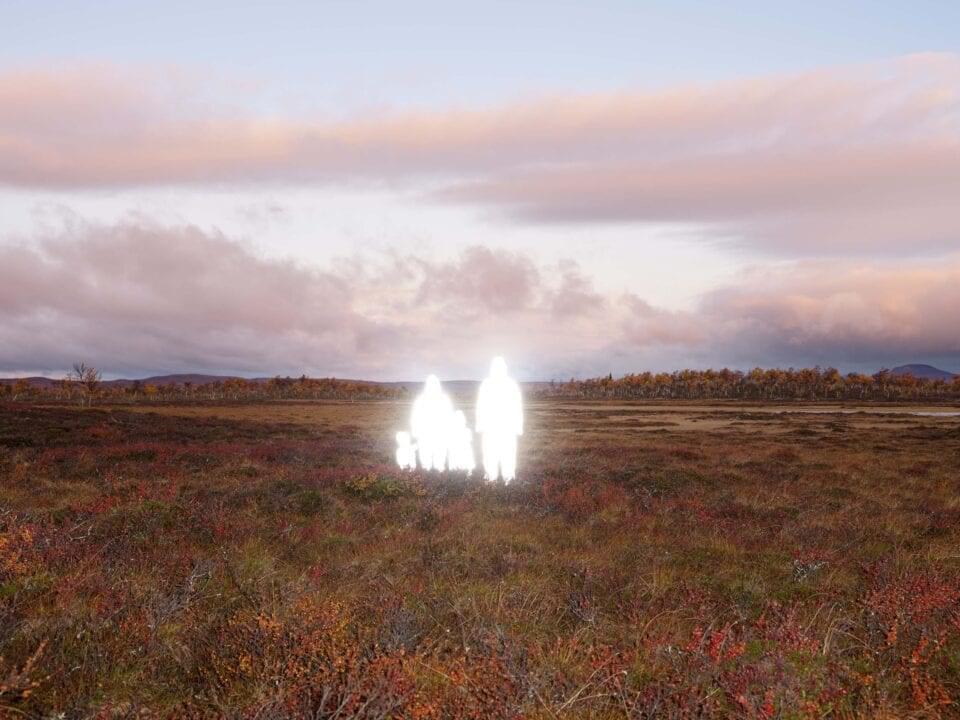 This picture published on the Aesthetica Magazine facebook page and was acheived by having the subjects wear highly reflective clothing.
Chris covered these topics:
Objectives

and

Tools

of

Stage Lighting
Angles of Light and Colour
Making Good Lighting
The objectives of succesful lighting require good management of 5 elements:
Visibility
Composition
Mood
Form
Information
Things to consider. For 1, our eye is drawn to the brightest object. Form most often relates to the use of shadow.
We looked at 6 famous paintings in small groups and discussed the use of lighting with the terminology we'd just learnt.
A lighting designer achieves those 5 elements through these 4 techniques:
Distribution
Intensity
Colour
Movement
Chris showed us this impressive example by Russel Maliphant but we had to skip his own here.
A good way to previsualise lighting is to use this free tool: Gobo Lab. We discussed the 6 main angles of light and how they can affect our perception of an object. We then went on to learn about whiteness and colour.
There was a lively discussion about how best to incorporate lighting design into the R&D stage rather than leave to close to production. Chris was an engaging and lively speaker and provided the notes quickly after the session was over.

Tim Crouch
Now for the legend that is Tim Crouch. I've only seen one of his plays, An Oak Tree, but his reputation as one innovator is probably want makes me find him so intrigueing. In person, even via Zoom, he was warm and engaging. The first part of the workshop was taken with him discussing his journey into playwrighting from acting and teaching. His desire to be fresh and new, has driven the creation of his form-shifting plays.
Tim covered a lot about the craft, so much that we didn't have time to discuss Don't forget the driver, his foray into TV with Toby Jones. Tim talked through the creation and performance of his plays. He's performed An Oak Tree over 300 times. Salvation is his newest and is an illustrated play – presented through live action and illustrated text (a book). Tim showed us the book and the pages within.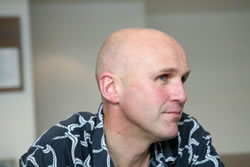 I was curious to discover how much Tim knew or was aware of story structure, so I asked him. I'm not sure I got as clear an answer as I was hoping for. Clearly, Tim at least knows the basics but how aware he is of the finer elements I was unable to deduce. My hypothesis was that when you so completely upset form, you have two routes towards providing a rewarding experience:
That the differentness is so entertaining that any lack of story is less critical
That a strong story structure allows for multiple flexes of form
Without an in depth study of his plays, I'm unable to answer whether Tim leans more towards 1 or 2. Certainly, Tim knows the basics - beginning, middle and end. He understands the benefit of having a climax at the end. He's also someone that has used loss as a driver of emotion within his work.