Over several days in early November, I took part in a Screenwriters Workshop that run alongside the Inward Eye Film Festival. This was it's first year and was held at Zeffirelli's cinema in Ambleside. Run by Charlotte Wordsworth, this was a small festival in a beautiful location. She had a strong team of student volunteers alongside plenty of family members. They showed about 30 feature films and a number of shorts on themes of Love and War, Youth and Fear and Time and Landscape over the 3 days. Tickets were about £50.
Similar to my experience of Raindance, there were only a few attendees in each screening or at the Q&As but the festival had more of a buzz about it as it was more compressed and had many of the filmmakers in attendance for the whole festival, mingling about. We also had a lovely appearance by Tom Conti, who regaled us with lots of funny stories about his career. In terms of the films I saw, it was great to see Henry Fitzpatrick's two films shown: Slaughterhouse Rulez and Born a King. The first was co-written with the director, Nick Frost and Simon Pegg and had Cornetto Trilogy feel to it. The second was based on Prince Faisel's visit to the UK as a boy. I'm allowed to mention that Henry put the same joke in both movies!
Peter Webber, Olivia Hetreed and Andy Paterson.
Other films that stood out, included Peter Webber's Girl with a Pearl Earring, which I'd not seen before. He was there at the festival and one of the mentors. On each day, the six screenwriters, editor Vicki Jung and two mentors met at Rydal Mount. We discussed two scripts or treatments with everyone giving feedback. So as a screenwriter, you got feedback from up to 4 perspectives: peers, a script editor (we all got a report), screenwriter and producer. This felt to me very unique. On top of that, you could chat to any of the writers and producers during the festival as well as listen to their experience of making each of their films that were shown during the Q&A.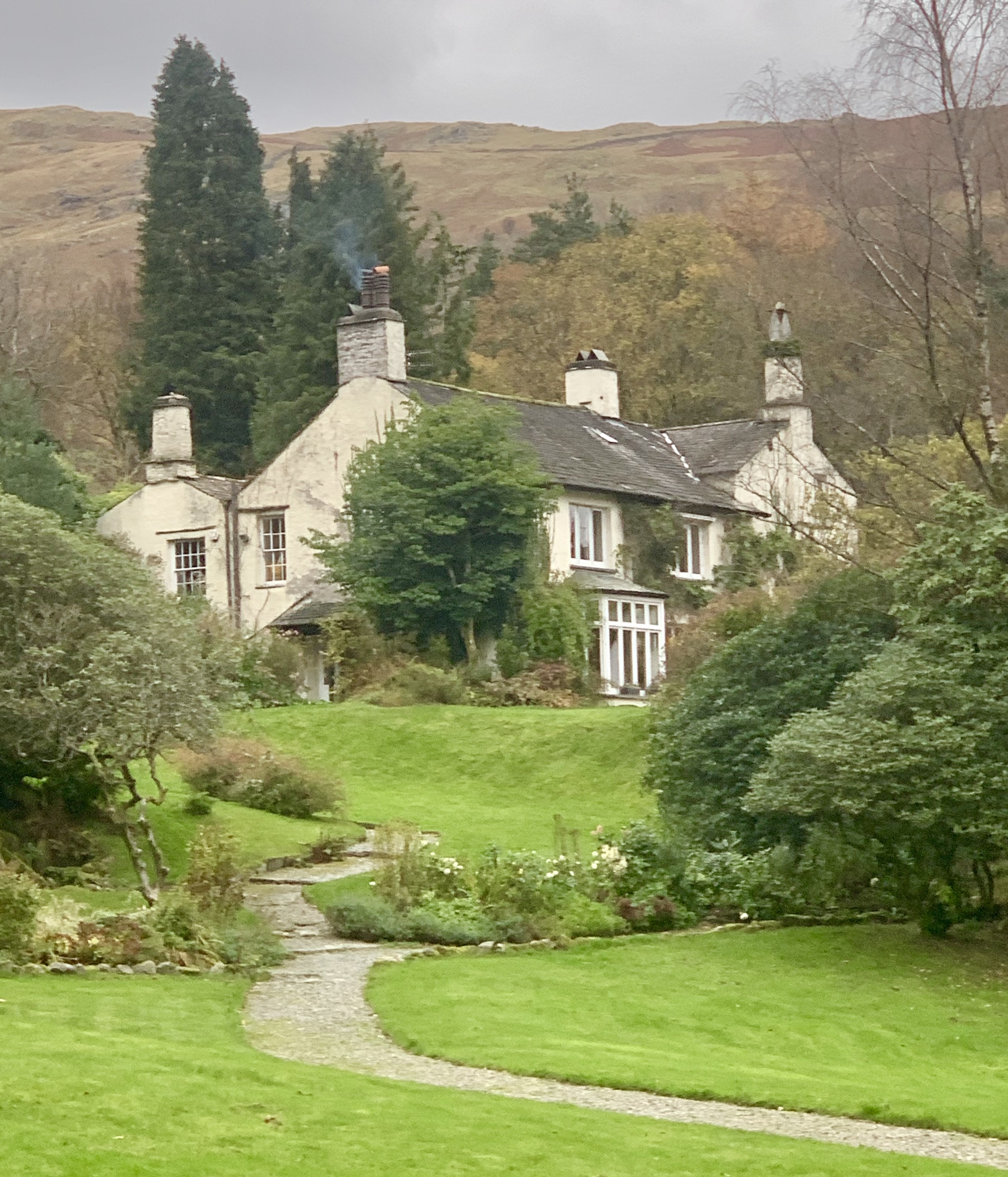 I had a little bit of time to do some sightseeing but it was cold and damp, so did only a little. However, it was a great setting and we could wander round the house. Smoke from the fires created a diffuse light inside. I hope they run it next year and would encourage other screenwriters to apply. It cost me £600 which covered all the food, accommodation, film entry, party attendance and script report and of course, the workshop. The scriptwriters were a varied bunch and we hope to keep in contact.