Play Better Scrabble is written by National Scrabble Championship winner and the first victor on Channel 4's Countdown, Michael Goldman. The book contains strategies, hints and techniques for all stages of the game as well as instructional game examples, how to best use the S and the blank, anagrams and useful word lists.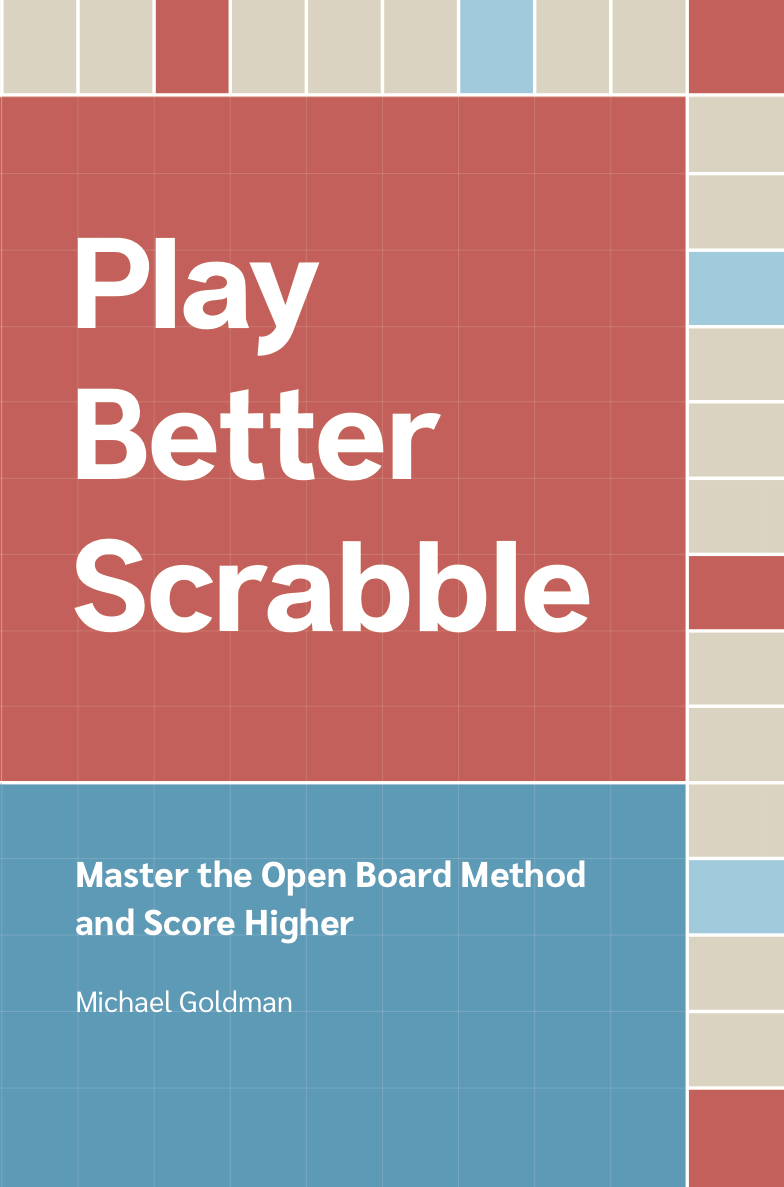 Play Better Scrabble will allow anyone to learn the Open Board Method, used by the elite players today to win games. The Open Board Method, pioneered by Michael Goldman, encourages an expansive style that leads to high scores. This second edition has a completely new design, including 28 colour diagrams, while retaining the same indispensable advice as the original.
Republished on National Scrabble Day in 2019, Play Better Scrabble is an educational, entertaining and accessible book is full of expert advice and celebrates one of the world's most iconic board games. It's the perfect present for those who are keen to play in a more fulfilling way as well as win more games.
It's currently available for about £8 for the ebook, £10 for the paperback and £18 for the hardback from Amazon and other retailers. His author page is here.